Congratulations to our 2020 MSC Jubilarians!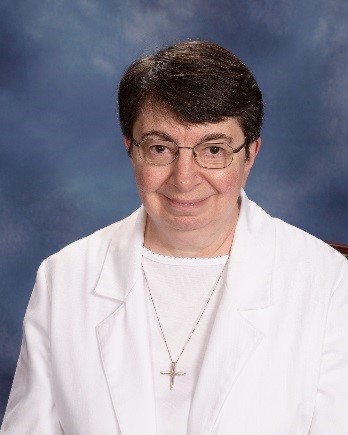 Sister Raymond Gazo, MSC
Sr. Raymond began her life as an MSC Sister teaching at elementary schools in Allentown, Philadelphia, Haycock, Nazareth, Coplay, and Northampton from 1972 until 2001. Just before her 30th year of teaching, Sr. Raymond accepted her community's request to become the Motherhouse Coordinator for the retired Sisters at St. Michael's in Reading, PA. Following this three year appointment, Sr. Raymond traveled back to Northampton to be the Religious Education Coordinator for Our Lady of Hungary Parish. By 2007 she returned to Reading to resume as Motherhouse Coordinator and to serve her time as a Provincial Councilor. Returning to outside ministry in 2013, Sr. Raymond became a Parish Visitor and worked with the RCIA at St. John and Ss. Peter & Paul in Allentown.  As of 2018, Sr. Raymond has resumed a position as Provincial Councilor and is teaching religious education at Holy Guardian Angels while living in Reading.
Sister Remedios Chavez Arreola, MSC
Sr. Maria Remedios Chavez Arreola was born and raised in Mexico and made her first profession of vows in a religious congregation there in 1995.  She always had a deep devotion to the Sacred Heart of Jesus and a great desire to be a missionary. In 2002 she became acquainted with our Sisters at our mission in Mexico City and asked to begin the process of transferring to our congregation where she felt God was truly calling her to share the message of God's love and compassion with all people.  Sr. Remedios made her Final Vows as an MSC in 2009. In October of 2018 Sr. Remedios began a three year commitment as a missionary working with our Sisters in Peru where she continues to reach out to those most in need, especially women and children, and to live our MSC charism "to be the Heart of God in the world."