Sr. Lisa Valentini, MSC Honored by her Alma Mater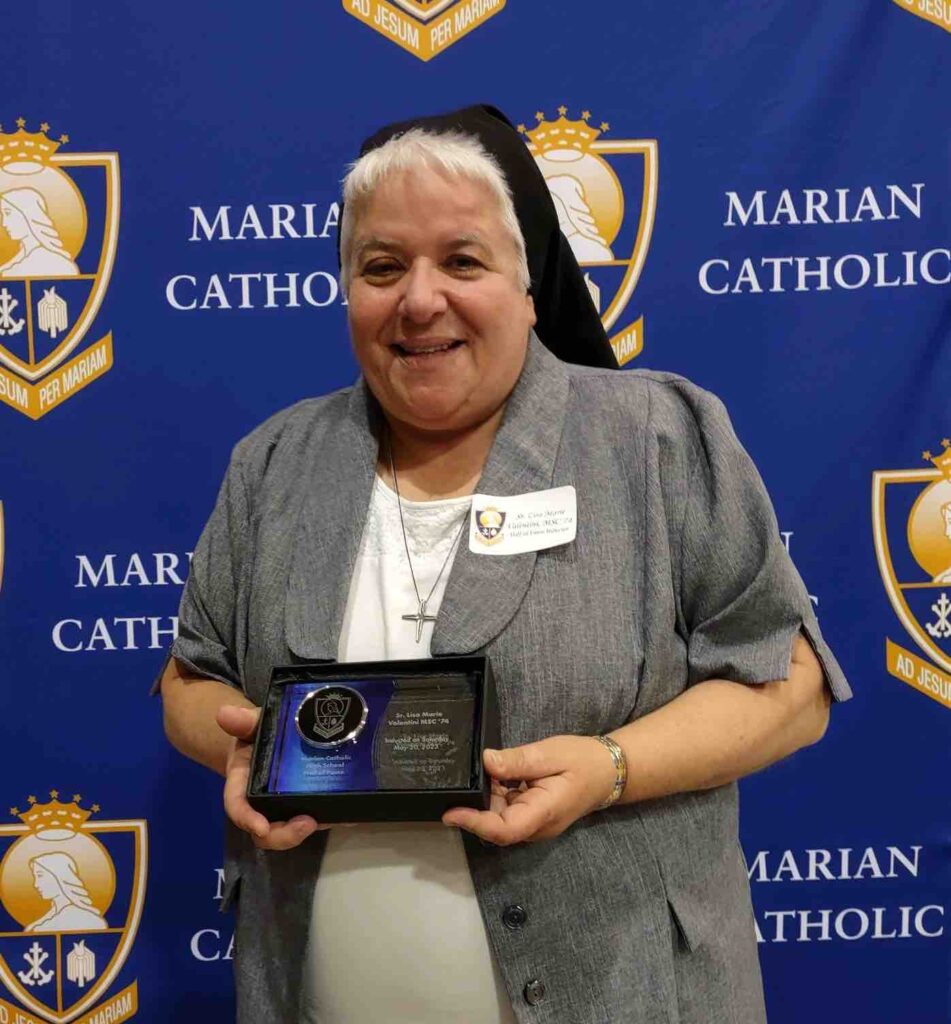 On May 20, 2023 Sr. Lisa Valentini, MSC was inducted into the Marian High School Hall of Fame, Tamaqua, PA. A very proud 1974 graduate of Marian, Sr. Lisa was recognized for her work with the poor and the marginalized and for providing many young women and men of Marian High School the opportunity to do missionary work alongside her in the Dominican Republic town of El Factor for many years. May Sr. Lisa continue to love people everywhere with the Heart of Christ for years to come.
Are you interested in missionary trips to the Dominican Republic? If so, contact Sr. Lisa at [email protected].