Sister M. Dolora – Anna Mary Rose Fixl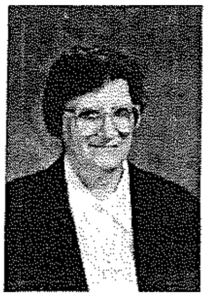 Sister M. Dolora – Anna Mary Rose Fixl
1931 – 2005 
Sister Dolora's parents emigrated to the United States from Austria. Sister grew up in Our Lady of Hungary Parish in Northampton, PA where she came to know our sisters.. Upon completion of twelfth grade, she entered our congregation. In 1953, Sister began her life­ long mission as educator.
Until 1967, with the exception of one full year at university, Sister taught various grades in local parish schools in the dioceses of Philadelphia, Allentown, and Chicago. Her next assignment was to Central Catholic High School in Allentown where she was a mathematics teacher for seven years. Obedience then took Sister Dolora back to the parish schools and entrusted her with the responsibility of a principal in Hilltown, Philadelphia, and Lansford. The final third of Sister Dolora's missionary life was lived out in the parish scene where she served as a director of religious education.
Sister Dolora loved her students and was a very capable and dedicated teacher. She truly participated in the mission of the congregation with her whole  heart.
In 1994, she underwent surgery and chemotherapy for breast cancer. In the fall of 2003, Sister was hospitalized for a variety of illnesses.  She retired to our health care   unit in
January of 2004. Some months ago, she again began chemotherapy and within the last weeks underwent radiation therapy. Sister took her last treatment on Friday, spent the following days in her chair, and was bedridden for only the last 60 hours of her life.
Although we knew that Sister Dolora suffered from a terminal illness, her imminent death was unexpected. However, in these last months, she prepared well and came to inner peace and acceptance of God's will for her. Sister Dolora was cheerful and deeply appreciative of the kindness and care she received from the sisters and    nursing staff.
We are grateful to Sister for the witness of her life of dedication to mission, her spirit of prayer, and acceptance of God's will throughout her life's journey.