Sister M. Beatrice Ceykovsky, MSC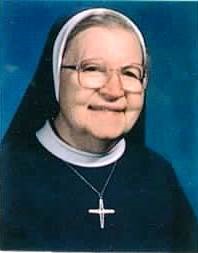 Sister M. Beatrice Ceykovsky, MSC
1917 – 2007
Sister Beatrice's parents arrived in the Lehigh River Valley from their native Slovakia and soon found a home with the parish community of Saint John the Baptist in Allentown. Here their children were taught by our sisters and Lillian was drawn to join the MSC Sisters in 1931.
After her first profession of vows in 1937, Sister Beatrice taught for eighteen years in the parish schools of Saint Michael in Lansford and Holy Guardian Angels in Reading. For the next seventeen years, sister's skills as an educator were utilized in two diocesan high schools: Nativity in Pottsville and Central Catholic in Allentown. Her entire missionary life was spent close to home, but her influence and love were without limit.
As superior of the large motherhouse community, she added much to the environment of the Sisters. Her creative, enthusiastic, and practical nature was the force behind our very successful Harvest Festivals. Later, she served as a homemaker in two of our parish school communities. She retired in 1996, continuing to brighten the lives of others by her warmth and humor.
In spite of her failing health, Sister Beatrice joyfully anticipated the celebration of her 70th anniversary of vows on May 19, 2007 with family and friends. Soon after-
wards however, her growing weakness took its toll. In the company of her Sisters and family, Sister Beatrice surrendered her beautiful spirit to God on October 7, 2007.