Thank you for participating in or seventh annual NUN RUN 5k and Fun Walk!
Because of the generosity of our sponsors, registrants, volunteers and donors, we have cleared more than $27,000. This profit will be used to supplement our Sisters' mission and retirement costs. YOU have made a difference for not only our Sisters, but also for the people to whom they minister. YOU are impactful! THANK YOU!
We recognized the following for their Gold Sponsorship:
Diego & Linda Calderin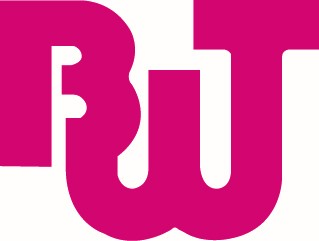 Berks Western Telecom
Doug & Helen Didyoung
Tom & Ann Pirnot
We recognize the following for their Silver Sponsorship:
 

Marcella & Bryan Shaver - Tony & Ellen DiGirolamo

 - Tom & Leslye Durilla
M & M Mechanical, LLC
Hildebrand Cousins H2+
McGriff Insurance Services
Orlando Law Offices, PC
East Penn Manufacturing Co.
Atty. Frank Yandrisevits
Ladies Ancient Order of Hibernians, St. Brendan Division #1
Power System Assoc. Electrical Power Engineering
Clover Farms Dairy Co.
Tom & Leslye Durilla
The Jewelry Source, Blandon
Knights of Columbus, St. Ignatius Parish, Light of Christ Council #8726
Salino's Imports, Fairgrounds LLC
Knights of Columbus, St. Benedict Council #14654
Health Calls Home Health Agency
Knights of Columbus, St. Francis DeSales, Council #15778
Si & Mary Marino
St. Mary's Kutztown
The Ridilla Family
Ullmann Family
Jeffrey & Lorraine Miller
Brian & Loryn Hoffa
Fox Rothschild LLC
Family of Sr. Barbara Winkler
Virgil A. Kahl, CPA, CFP; Spring Ridge Financial Group
Mark and Joni Garza
Stitzel Family Funeral Homes
We thank all those who donated in honor/memory of their favorite MSC Sisters:
Terry & Rick Mazich
Dan & Kathy Laongdon
Robert Hlavaty
Julius/Stephen Kovacs
Carl Wunderler, Jr.
John/Barb Czekner
Robert/Diana Bochantin
Kathy & Bill Sakasitz
Albert Heydt
James & Carol Keatts
Jean & John Burton
Betty D'Imperio
Nora Leva
Frank & Kathleen Geosits
Rodney & Mary Ann Focht
UGI HVAC Mechanicals/BerkMech/Denny's Elec
Larry/Denise Quarino
Jude Tonzola/Denise Quarino
Elaine Davis
Kathy Toth
William/Diane Weber
George/Anne Casavecchia
Joan Frisch
Frank Straka
Randall/Cindy Sauppee
Joseph Kollar
Bill & Tina Sommers
Brian/Angela Slattery
Yvonne Fenstermacher
Sheila Riccardi
Denise LePage
Lisa Found
Kathleen Casey
Paul & Muriel Hadnagy
Carol Ann Deutsch
Rick & Denise Kosak
Frank/Helen Sodl
Martin/Ann Moyer
Tom/Dorothy Oliver
David/Mary Ann Roth
We thank those who joined us a Virtual Participants:
Carolyn DiFilippo
Joe Sediva
Nancy Missall
CJ Siroky
Marie Siroky
Diana Yost
Tami Meltsch
Andrew Kubovsak, Jr.
Kathleen Rex
Vicki Kerling
Barb Jaruszewski
Jaclyn Sallade
Betty Sweitzer
Angelica Gonzalez
Judy Podansky
We recognize our NUN RUN Committee for their generous commitment to its success and to the MSC Sisters:
Rita Phillips, Chair; Andrea Bensusan; Joni Garza; Kelly Groh; Sue Kasopsky; MJ McClennan; Carol Noga; Marcella Shaver; Carm Sosik; Barb Spinka
Thank you to the following who provided IN-KIND gifts for our NUN RUN:
Our NUN RUN Committee Members; Tom & Leslye Durilla; Fleetwood Bank; Kegel's Produce; Kate Goodman; The Jewelry Source; Clover Farms Dairy; Si & Mary Marino; Reading Royals; Dr. Zachary Fatkin; Monte Lauro; Health Calls Home Health Agency; Christine Mesaros; Longwood Gardens; Philadelphia Flyers; Green Hills Restaurant; Fleet Feet; Rosemarie Sandman; Carol Bourrie; and Rozanne McCarty
Thank you to our Race Day Volunteers:
HGA Cross Country Team; Berks Catholic Students; St. Ignatius Youth Group; Knights of Columbus, St. Francis De Sales Parish; Tony & Ellen DiGirolamo; Brian & Loryn Hoffa & Family; Si & Mary Marion; Rosemarie Sandman; Carol Bourrie; Bernie Whitmoyer; Erin Whitmoyer; Lauren Noga; Jen Spinka; David Decembrino; Joann Rivera; Debbie Sanders; Deacon Ed Sanders; Maureen Nicholas; and of course our Nun Run Committee Members
MSC Sisters are honored and privileged to call our supporters family! Your tireless efforts on our part advance our mission to share the love of Christ with people everywhere. Your concern for our retirement needs is remarkable and we offer our heartfelt gratitude and prayers to each of you.
We hope to see you next year at our 10th Annual NUN RUN on September 21, 2019!